System Integration
Diamond Systems provides a broad range of integration services that builds on our design experience and our expertise in providing solutions for the embedded market for over twenty years. We provide complete solutions from concept to volume manufacturing, and act as an extension of your development team.
These solutions can consist of assembling a set of SBC and I/O boards together, to a complete turnkey system fully configured, housed in an enclosure and with software pre-loaded. Furthermore, we can remain your integration partner throughout your product's lifecycle with extended support services which will aid you in your product realization, validation, deployment, logistics, and life cycle management.
System level integration begins with development of a requirements document that defines the system in detail. Diamond's integration team forms a baseline solution using off-the-shelf products from Diamond Systems as well as third party partners. We then address any design needs for ruggedization or customization of these standard board-level products. We validate the core hardware to ensure compatibility and performance. The hardware core is assembled and functionally tested using our standard acceptance tests or customer-supplied software.
System integration offers rapid development of custom system solutions and services that meet each customer's unique needs. The program provides complete turnkey solutions -- from concept to volume manufacturing -- enabling Diamond to act as an extension of your development team for collaborative product development efforts.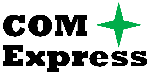 Sumit
TM


The Diamond Systems logo is a trademark of Diamond Systems Corporation. PC/104, PC/104-Plus, PCIe/104, EPIC, and EBX are trademarks of the PC/104 Embedded Consortium. SUMIT is a trademark of the SFF-SIG. All other trademarks are the properties of their respective owners.